When you come to trek Mt. Kilimanjaro, we recommend adding a Safari Extension. You've already traveled far to this beautiful part of the world; why not enjoy another unique African experience? In this guide to safaris near Mt. Kilimanjaro, you'll learn Where to Safari in Tanzania and Types of Safaris We Offer.

Note: If you have questions about our Safari Extensions, or would like to book your trip, please contact us! We're here to help.
The Best Safaris in Tanzania
There are a variety of great places to go on safari in Tanzania. Here are our top recommendations and what to expect.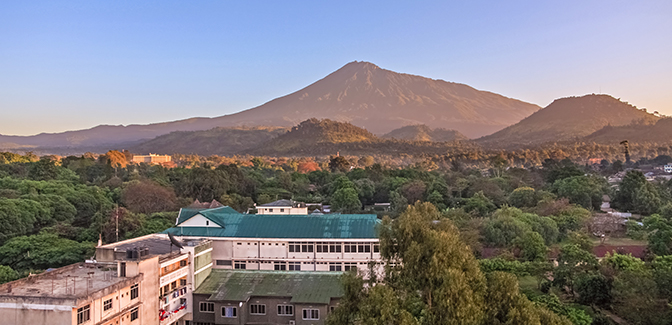 Just 40 minutes from Arusha, this under-visited park is a great, lesser-known excursion. Arusha National Park has three main attractions you can see in a one-day outing.
Ngurdoto Crater, plus the green swamps and thick forest that surrounds it
The tranquil waters of Momela Lakes
Mount Meru
Each of these areas has a wide variety of animal life. For example:
The thick forest around the Ngurdoto Crater is home to colobus monkeys. The crater itself is a haven for elephants, buffalos, warthogs, many birds and more.
Momela Lakes are home to different types of algae, which create different colored lakes. There's also bird life that can include 1,000s of flamingoes.
Mount Meru, the 5th highest mountain in Africa, has many birds of prey. You may also see hippo, antelope, leopard spotted hyena and/or blue monkey.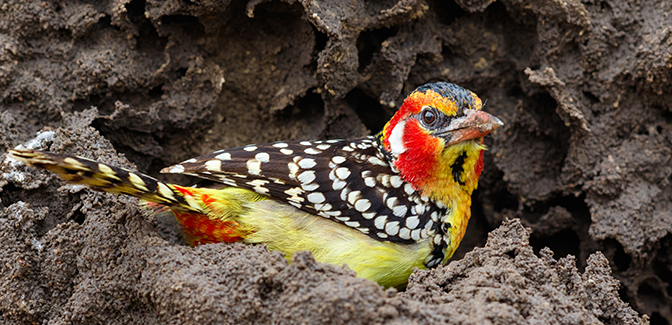 Two hours from Arusha, Tarangire National Park is the 4th largest park in Tanzania. Expect dazzling natural landscapes and the "classic Africa" views, such as herds of elephants and prolific bird life.
Fun facts about Tarangire National Park:
The dry season (June – October) has the highest concentration of wildlife.
Elephants herds of 300+ have been spotted by the river.
See a variety of animals, from 550+ types of birds to animals like zebras, buffalos, Maasai giraffes and lions.
Tarangire National Park offers some of the best walking safaris in northern Tanzania, including elephant encounters.
Lake Manyara National Park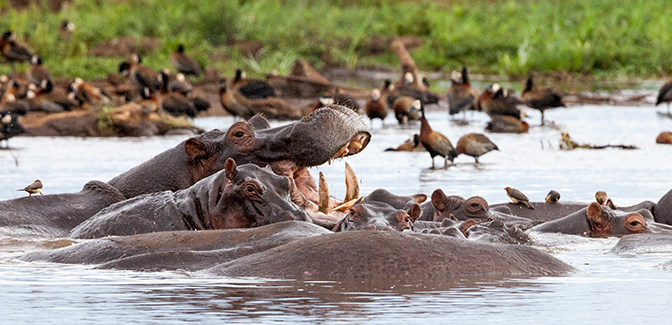 1.5 hours from Arusha, Lake Manyara is made up of a beautiful alkaline lake (when water levels are high). Lake Manyara National Park is a gentle introduction to the safari experience. It's the park that Ernest Hemingway said, "is the loveliest I had seen in Africa."
Fun facts about Lake Manyara National Park:
It was established in the 1960s to protect elephant herds. Sadly, there was poaching in the 70s and 80s that was severe, but the good news is the population has been slowly recovering.
See lots of primates, like baboons by the road and blue monkeys who play between ancient mahogany trees.
The grassy forest around the lake is classified as a World Biosphere Reserve. Because not only is it home to large buffaloes, zebras, elephants, wildebeests and zebras, it has incredible fauna and flora.
It's ideal for introduction to Tanzania's birdlife. You're likely to see 100+ types in one day.
Best season for game viewing?
December – February
May – July
(Tapers off in August and September)
Best time of day?
The early morning, when it's peaceful and quiet. It's the only way to see the shy leopards.
Ngorongoro Conservation Area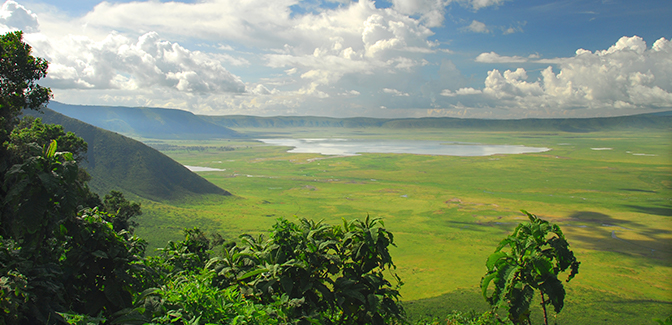 Ngorongoro may be considered the most beautiful World Heritage Site in all of Africa. It blends landscapes, wildlife, people and archaeology for one incredible experience.
This world-renowned Africa conservation area is a magical setting, with its waterfalls, grasslands, volcanoes and mountain forests. Plus, it has steep walls and favorable conditions that make it a natural sanctuary for some of Africa's most dense animal populations.
Fun facts about Ngorongoro Conservation Area:
It has Ngorongoro Crater, the world's largest intact volcanic caldera. It was formed by the collapse of one of Africa's volcanic giants.
Upon driving into the crater's center, you'll encounter some of the 30,000+ resident animals. This may include herds of elephants, hyenas, black rhino, black-maned lions, cheetahs and more.
You may spot Maasai tribesman in their traditional scarlet robes.
Lake Ndutu has a variety of game encounters. Best time frame to visit? December – April.
The Gol Mountains here have pink granite cliffs and are divided by a grassy pass. Its grass areas attract herds of animals during migration.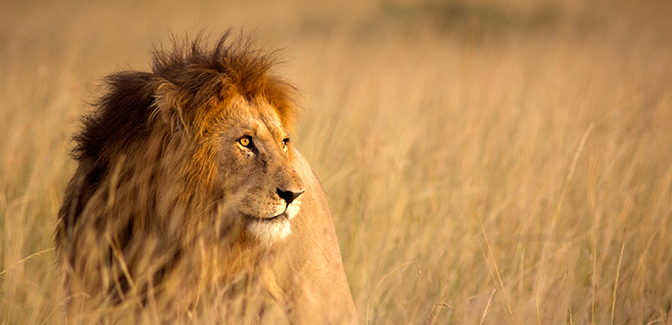 Seven hours from Arusha, Serengeti National Park is Africa's oldest and most famous game reserve. This area, mostly composed of vast plains, is best known for:
Dense predator population
Wildebeest Migration: More than 200,000 zebras and 300,000 Thomson's gazelles join in the wildebeest's trek for fresh grazing. The cause is that there's little permanent water to be found.
In addition to big game, there's smaller anime like lizards and 500+ bird species.
There are stark wet and dry season contrasts.
Dry season: There's a liberating sense of space that characterizes the Serengeti Plains, stretching across sunburnt savannah to a shimmering golden horizon at the end of the Earth.
Wet season: After rains, it becomes an endless green carpet flecked with wildflowers.
Different parts of the Serengeti:
The northern third of the Serengeti is characterized by green, rolling hills that gently lead you towards the Kenya border.
A narrow arm of the Serengeti stretches west from Seronera towards Lake Victoria. It is generally flatter here, while also more moist and densely vegetated than the southern plains.
Landscape highlights of the Serengeti:
The revered active volcano, Oldonyo Lengai
The bright red Lake Natron, the world's most caustic body of water
Types of Safari Camping and Lodging in Tanzania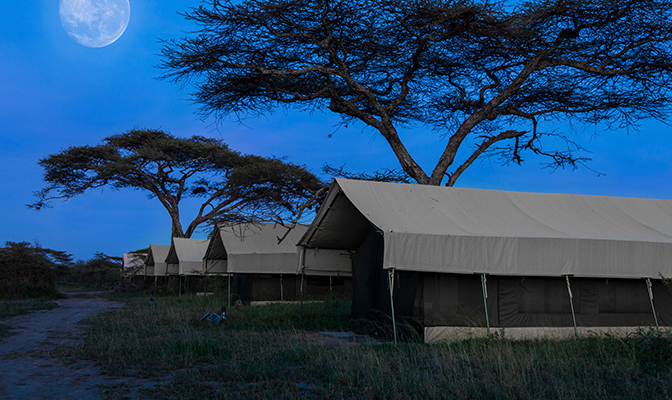 No matter which Tanzania safari location you choose, we offer lightweight camping safari and more luxury lodging options.
For lightweight camping, your tent is assembled each evening and collapsed each morning for you. For permanent tents and lodging, the structures are more permanent and established.
The main options include:
Public camps within National Parks of Tanzania
Private camps, usually outside National Parks of Tanzania
Special safari camps in Tanzania (Limited availability. As there's less infrastructure, we bring more. This means a higher cost but arguably the best means of being as close to nature as possible.)
Semi-Luxury Safari Accommodations. This includes a variety of options such as permanent tented camps to hotel and wildlife lodges. Each destination has their own food and drink reviews, as well as services and things to do. Our team is more than happy to walk you through these.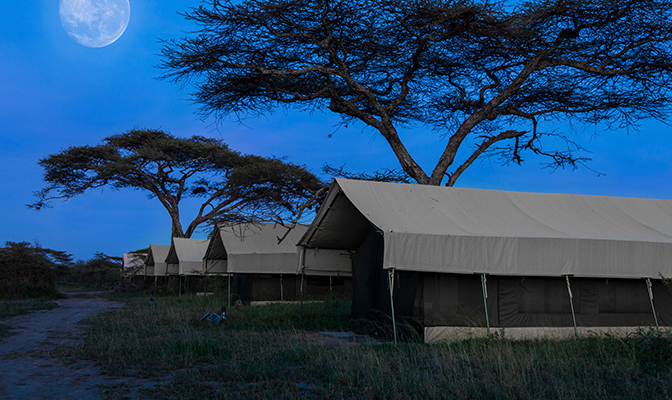 Have questions about how to choose a Safari in Tanzania?
There's a variety of options for where to visit and accommodations. We recommend you tell us what you're looking for. Share more about your group and dream visit. Then our team will make suggestions accordingly! Simply contact us. Ask us for our Tanzania Safari Recommendations.